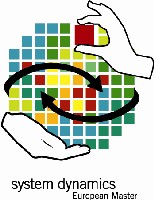 Application European Master in System Dynamics

The application procedure for the Erasmus Mundus European Master in System Dynamics 2017-2019 has closed. It is no longer possible to apply for an Erasmus Mundus scholarship for the 2017-2019 round.

Students who are not applying for the scholarships, but still want to apply for EMSD on a self-financing basis, can do so until 10 February 2017 (for non-EU/EEA students) or 10 April 2017 (for EU/EEA students). If you would like to apply for the programme without a scholarship, please send an email to info@europeansystemdynamics.eu.